1: Sta Even Stil
2: Arrived (Live At StudioGonz)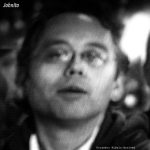 Basically a re-release of 'Earth 1.9' with a few new tracks added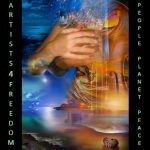 Artists For People Planet Peace (2016) – Various Artists
In support of 2016 US Presidential Candidate Jill Stein and her running mate Ajamu Baraka.
Stop The Rain – The Collaborators (2015)
Protestsong in solidarity with the people of Greece, against the troika austerity regime.
Music: Michiel Papenhove & Petra de Winter
Lyrics: Petra de Winter
Vocals & Rap : Petra de Winter
Backing vocals: KH & Petra de Winter
Guitars & programming: Michiel Papenhove
Second guitar: Marcel van Ling
Lyrics advice: KH, Richard Underscore, Catself, Gerrit Vennema
Children's choir : Gudrun Blok, Storm Blok, Demian Blok, KH , Agnieszka Holm, Catself, Petra de Winter
Male choir: Michiel Papenhove, Christer Holm, Johan Jongerius, Vili Ross, Johnito, Marcel van Ling
Recorded & sound engineered by Michiel Papenhove
Vocals recorded by Marcel van Ling, Mosound Studio
Produced by Michiel Papenhove, Marcel van Ling & Petra de Winter
Artwork: KH
Video editing : Petra de Winter
Greek translation / Greek subtitles : Ed Maenhout.
Portuguese subtitles : Auditoria Cicada da Divida
Write us at : thecollaborators3@gmail.com
Soundcloudlink : http://www.soundcloud.com/collaborators
YouTube:
https://www.youtube.com/watch?v=7FabtJdJHWQ
Take action:
http://cancelgreekdebt.org/en/
4Snowden – Resistance Is Vital (2013)

Artists For Freedom – Be Free (2013)
Musical statement against trafficking and 'modern' slavery. Released on Music4Freedom-label
Earth 1.9 (2009)

Basically a re-release of Total Collapse, with 4 newer and older recordings added.
Released on lulu.com (not available anymore due to the fact lulu dropped its self-publishing service for musicians